Weerribbenlodge (6 persons)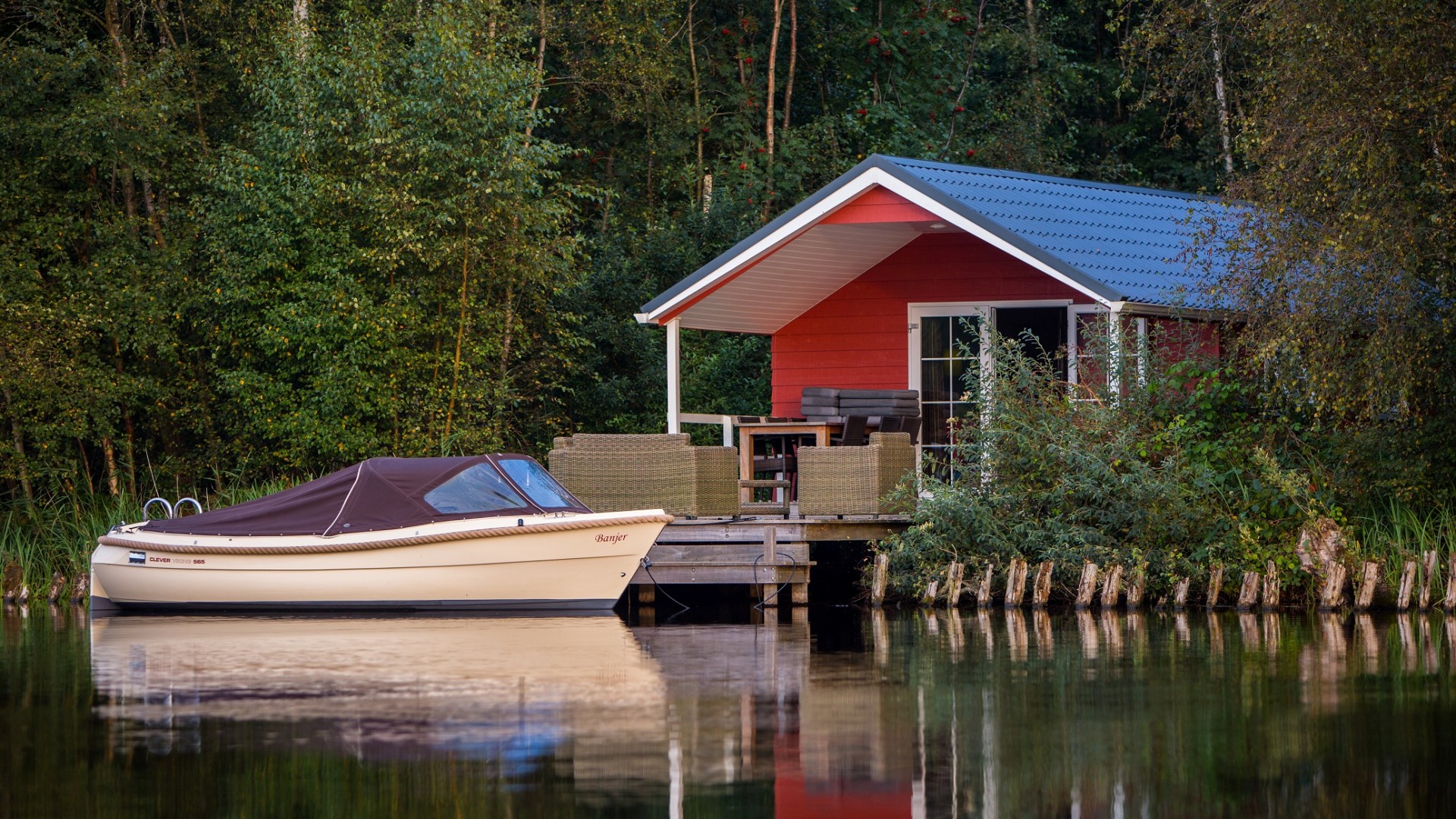 Weerribbenlodge (6 persons)
We offer you a luxurious stay at our recreation center with our Weerribben lodges; these are bungalows located right at the water on a peninsula. We have in total 10 Weerribben lodges: 5 of these lodges are suitable for a maximum of four people, the other 5 for a maximum of six people. All lodges have a veranda and a large terrace. You can dock your boat, swim, fish or simply enjoy the view over the water. A boat up to 6 meters can be docked very well at the Lodges. The lodges for four people have a bedroom with a double bed and another bedroom with bunk beds. You can see the location of the Weerribben lodges on the map. Numbers 1 to 5 are suitable for four people. Numbers 6 to 10 are equipped for six people.
Facilities
Bedrooms
One bedroom with a double bed
One bedroom with two single beds
Upstairs a boxbed (bedroom in the wall)
Kitchen
Coffee machine (filter)
Fridge with freezer compartment
Dishwasher
Kettle
Extra
Television
Wi-Fi
Pets not allowed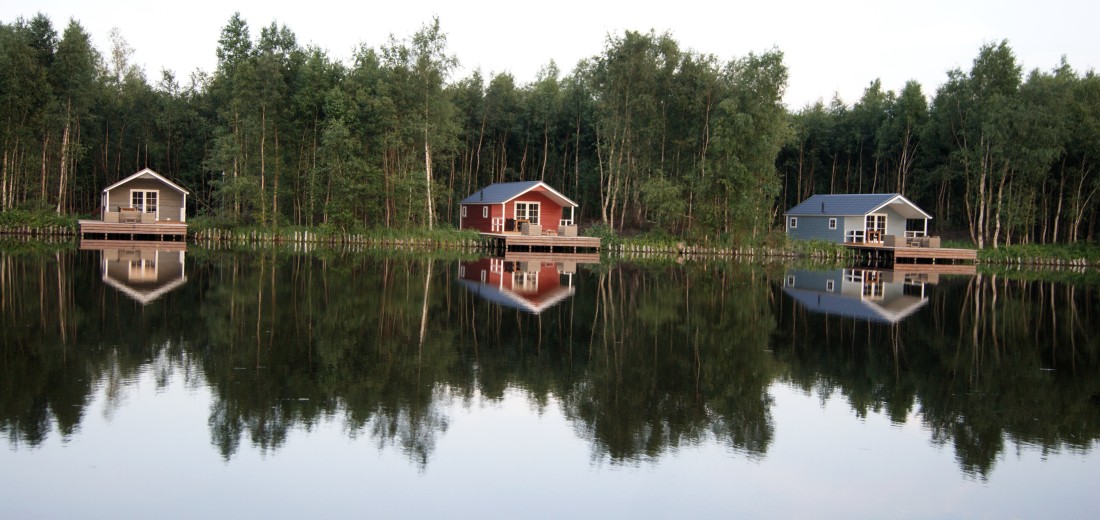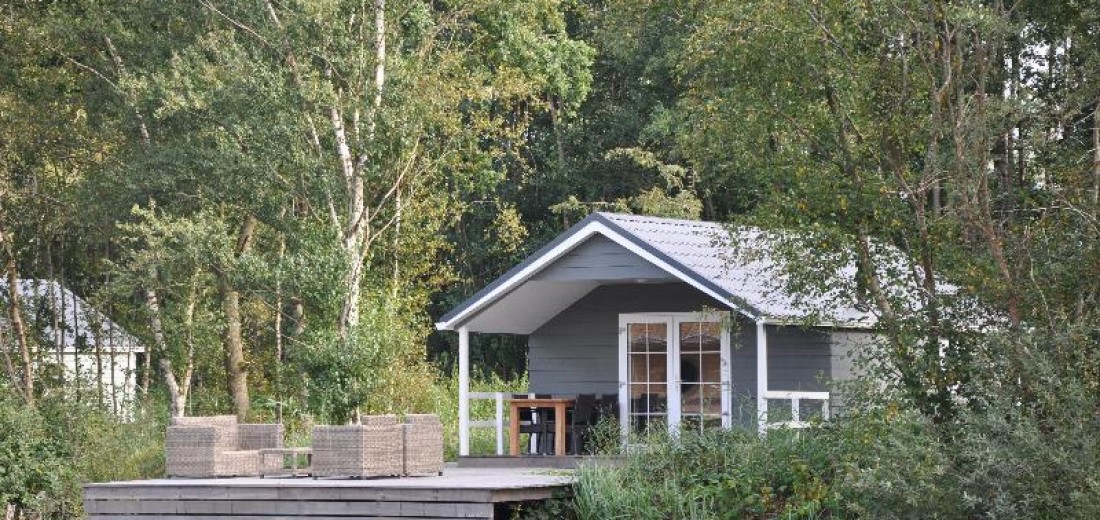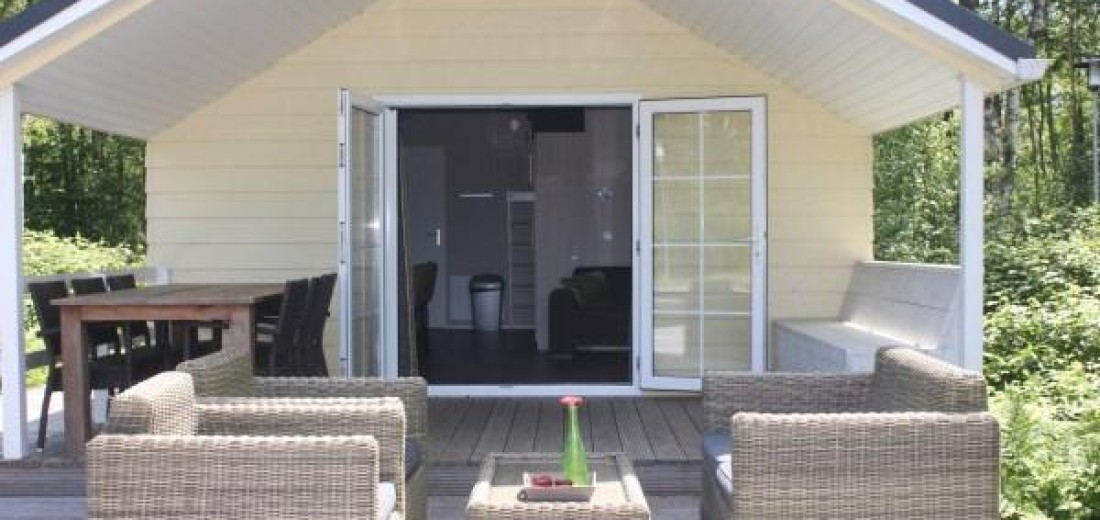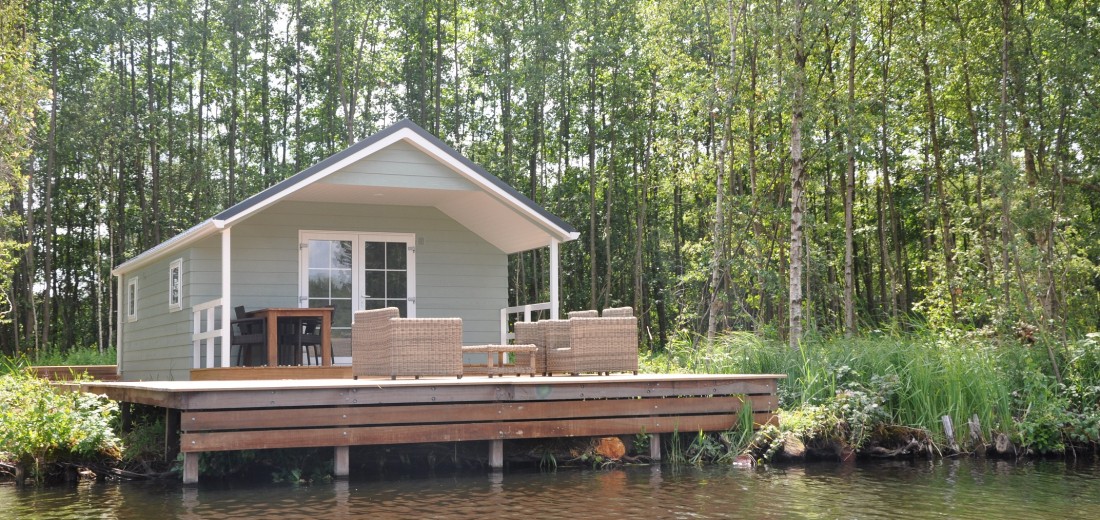 On the day of arrival you can go to the Weerribbenlodge from 15.00 o'clock. Upon departure, you must release the lodge before 11.00 o'clock. You are expected to leave everything clean and tidy and to put the waste in the appropriate container. The deposit will be refunded to your bank account after checking. Pets are not allowed.