Camping in the Weerribben
Recreationcenter the Kluft has a beautiful camping and has a surface of around 15 hectares.
Do you want to camp in the Weerribben? Then you have come to the right place.
You will find us at the border of Friesland en Overijssel, in the hart of National Park Weerribben - Wieden.
We have around 275 camping spots for usual guests and visitors.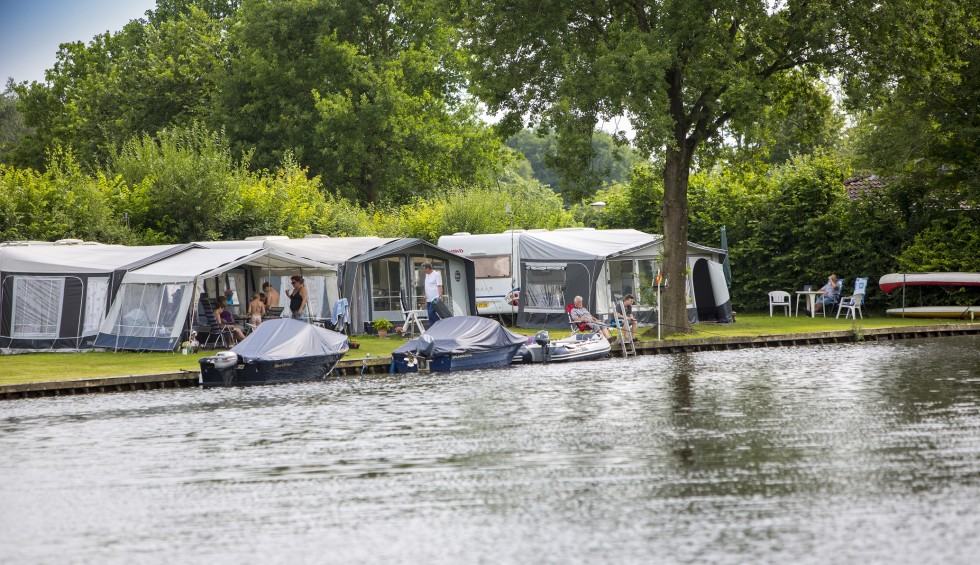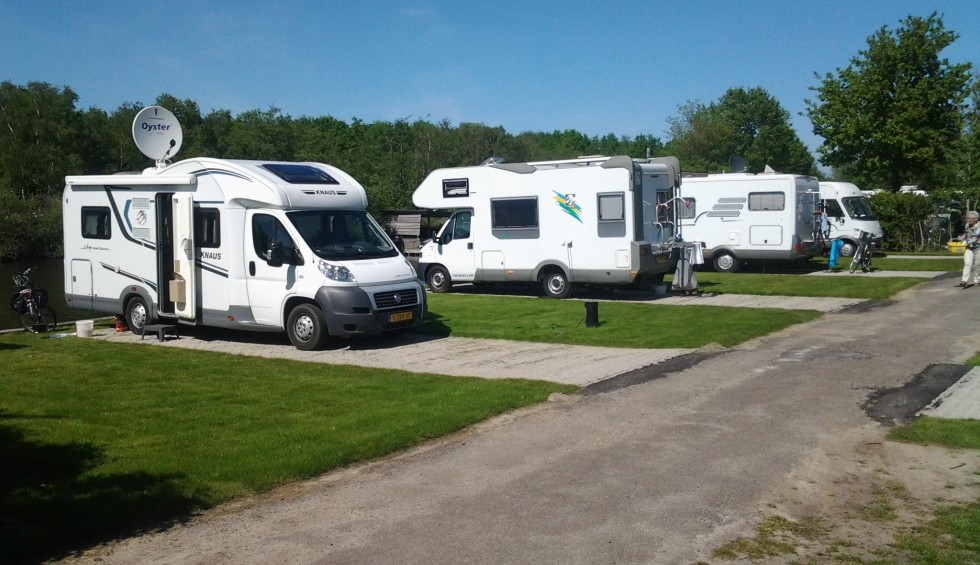 Enjoying at the water
Clear view and electricity connection
Most campingspots have a clear view over the water and an electricity connection. The current capacity at the Kluft is 6 ampere (1320 Watt). You can also camp on our hikersfield, also next to the water. This field has been put in order for camping with a tent.
You can enter the field from 14.00 on the day of arrivel. The spot has to be free before 12.00. Out of peak season is it possible to stay longer, only if the reception aproves.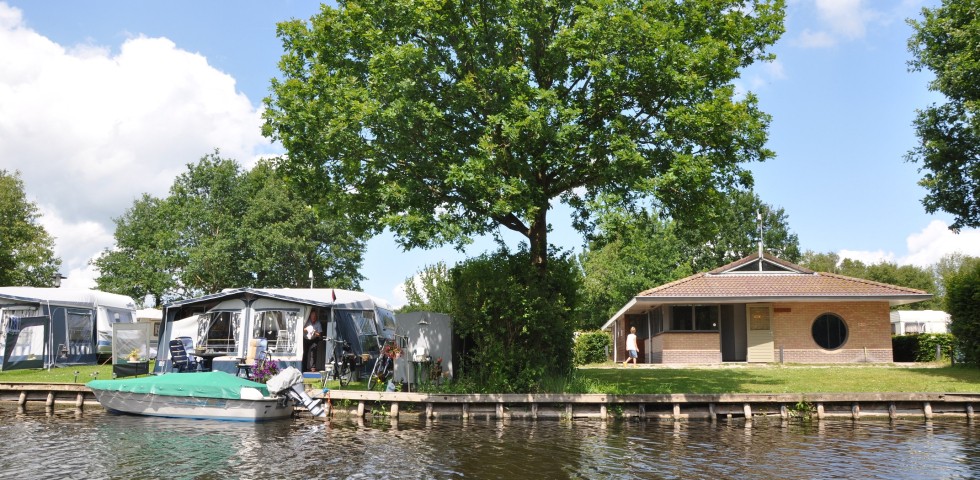 Services
Sanitary, campingshop and more..
Our campsite has a launderette and good sanitary facilities located centrally on the site. For hot water you need a sep-card (deposit is €5.00), the rate for hot water is €0.10 per minute. There are special children's showers and facilities for disabled guests. Every morning fresh bread rolls are available from our bread shop. From noon, our snack bar and restaurant are open for lunch and dinner.
All facilities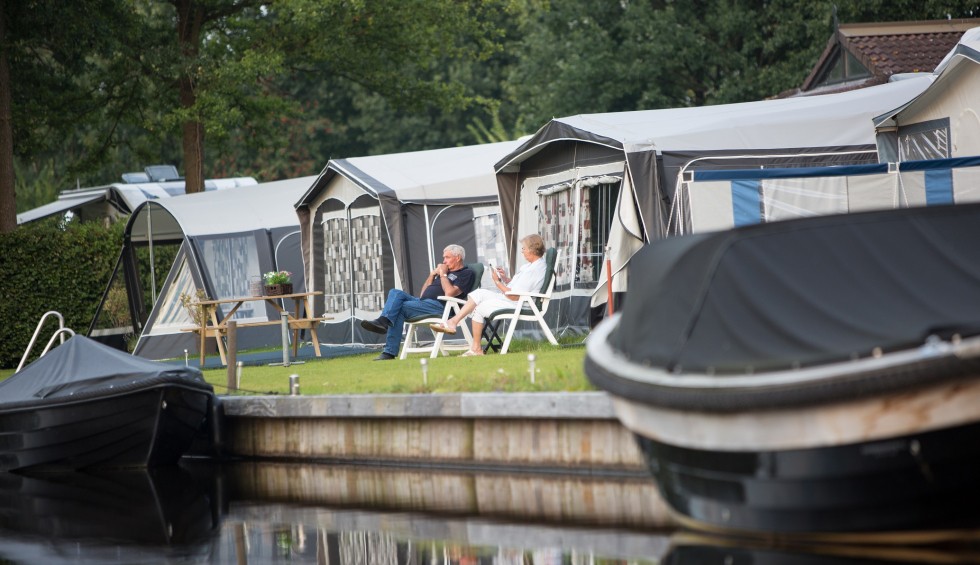 Pets and animation
Enjoying at the campsite
Pets are allowed on the designated campingspots. Guest are allowed to bring 1 pet per camping spot (more in consulation)

Pets are welcome at: Marina campsite, camping pitch (on pet area), hiker's field and camper pitches 515 to 525.
We have a beautiful playground and a little beach in the Weerribben. There is also an animation team during the peak season. They will organise every week a programm for kids (0 till 12 years old)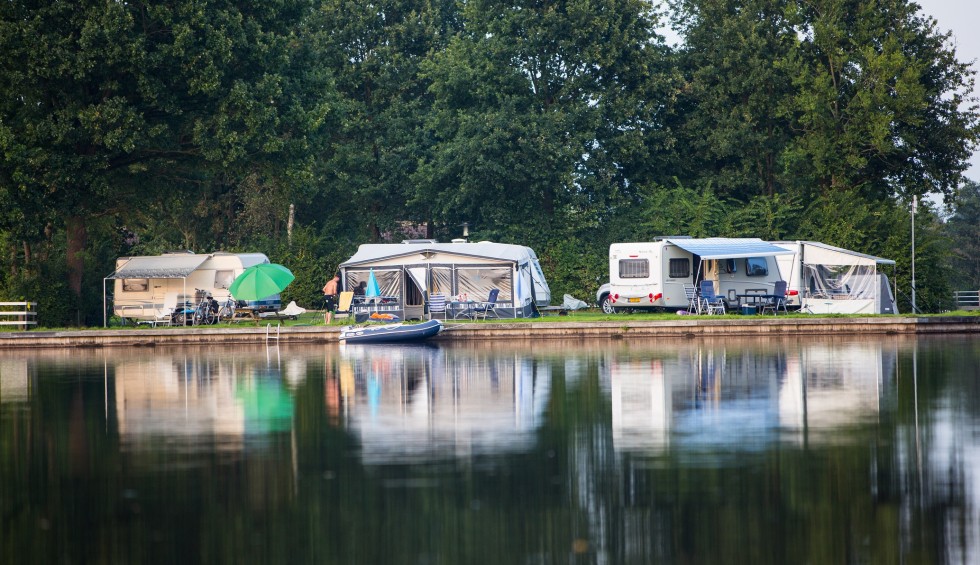 Wireless internet
All our guest can use our wireless network
Nowadays, it is impossible to imagine life without the Internet and it is becoming increasingly important. That is why we offer it completely free of charge! Please note that we offer so-called 'camping WiFi'. Our WiFi network is therefore not suitable for downloading films or watching TV online. You can find the login details in the welcome email or at the reception.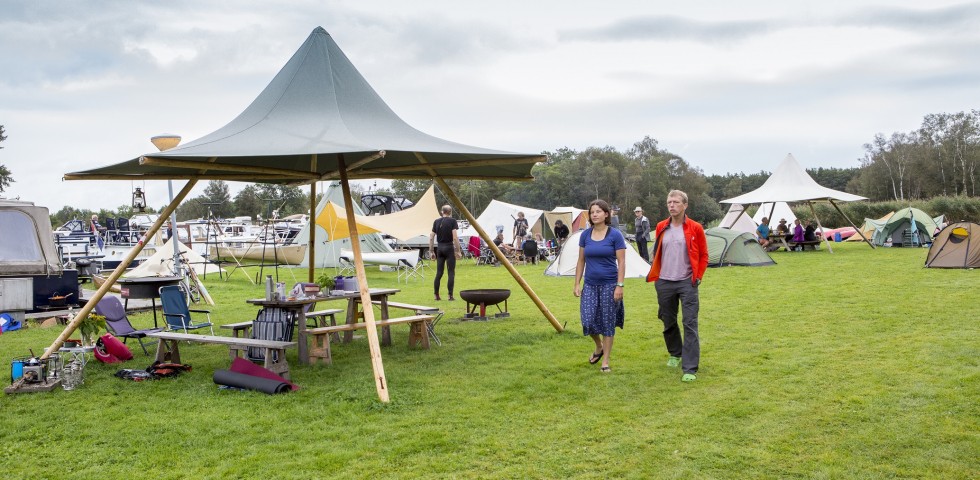 Hikersfield
This is the perfect place for example itinerant bikers or hikers. The hikers field is also suitable for groups, with small tents or one large tent. You must take into account that there is no electricity on our field. This is a unique location situated on the Kalenbergergracht, several boats enter our marina here.