Would you like to camp with your camper at the campsite?
It is possible at the Kluft!
We have special camper places where you can stay with your camper. Enjoy one of the camperplace nearby or next to the water. The camperplace is provided with it's own electricity connection ( 6 ampere). Do you have your laptop with you? We have free Wi-Fi on the whole campsite.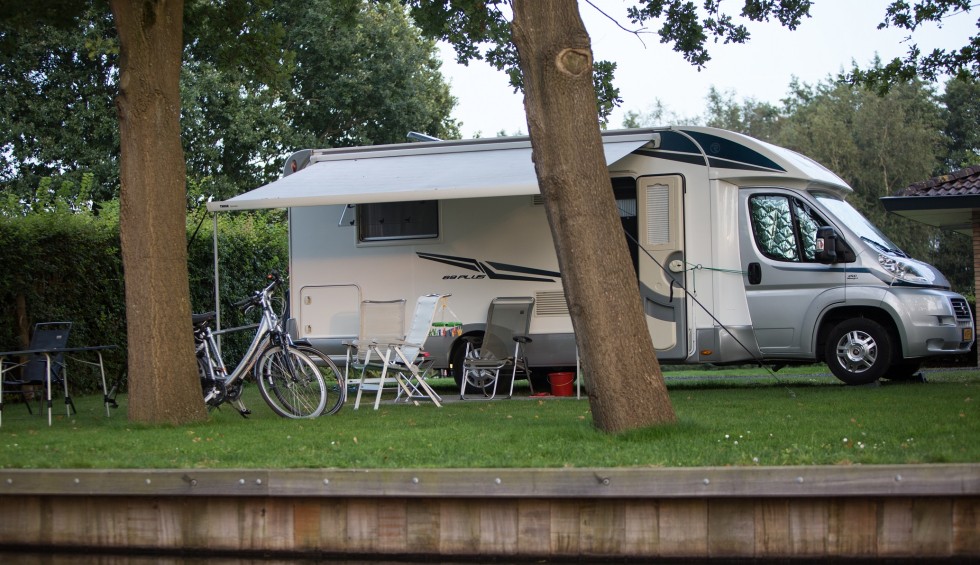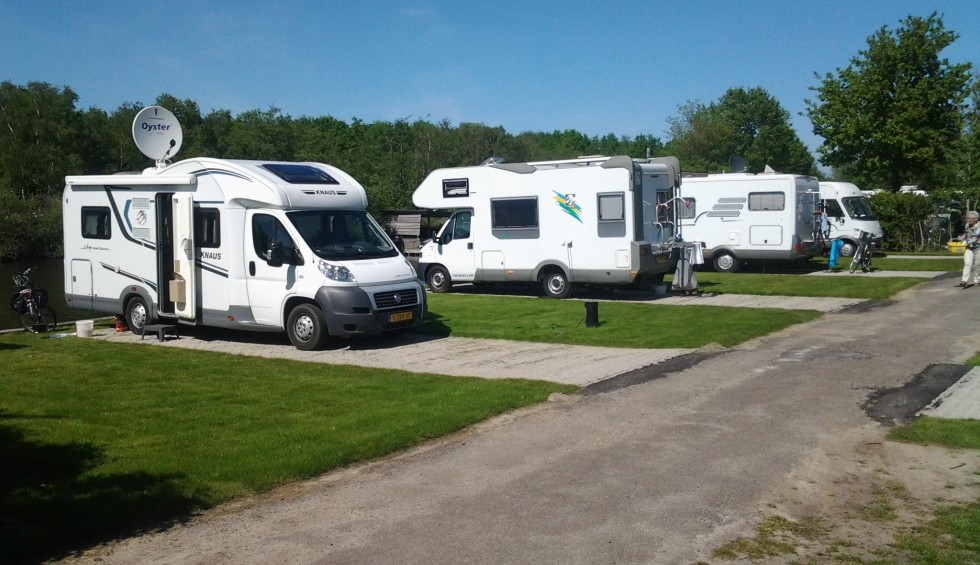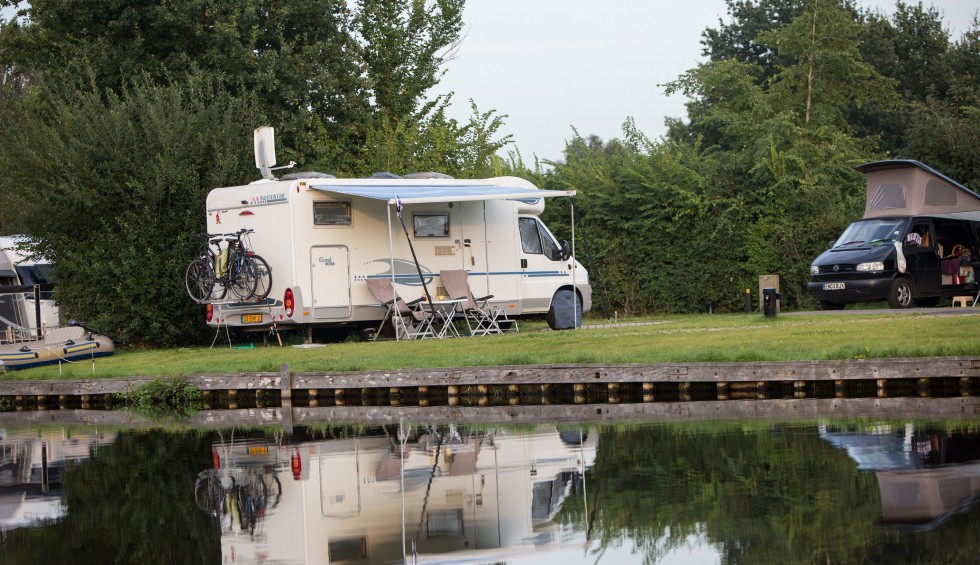 Facilities for your camper
The campsite has various facilities for your camper
Our toilet buildings have a place where you can empty your chemical toilet and there is an opportunity to fill up your water tank. For the shower we have a sep-card so you can use the hot water (deposit € 5.00 and € 0.24 per minute).
It is all possible at Recreatiecentrum de Kluft. If you are passing through or if you want to stay longer.
Rates camers
2024

Campersites 501 to 525
Here, the
rates standard
camping fees, arrangements and actions apply.
RV sites 501 to 514 are on our pet-free site. On the other hand, pets are allowed on pitches 515 to 525.
Rates 2024 pro night
Per person
€ 5,80
Children 3 to 12 years
€ 3,30
Children 0 to 3 years
Free
Caravan/ trailer tent/ big tent
€ 15,75
Motorhome / Camper
€ 15,75
Small (hiker) tent up to 5m2
€ 9,20
Electricity
€ 3,95
Pet
€ 4,50
Mooring for small boat up to 5m2
€ 5,45
Tourist tax per person per night
€ 1,20
Environmental cost per person per night
€ 0,60
Preference booking (per stay)
€ 5,00
Sep card deposit to be paid on site
Key for the barrier and shower
€ 5,00
Example rates camping per night
2 adults, camper and electricity
€ 31,25
2 adults, 2 children, camper and electricity
€ 37,85
Availability and reservation