Rates Camping
| | |
| --- | --- |
| | Tarieven 2023 for a night |
| Per person | € 5,50 |
| Children 3 to 12 years €2,90 | € 3,15 |
| Children 0 to 3 years | Free |
| Caravan/ trailer tent/ big tent | € 15,00 |
| Motorhome / Camper | € 15,00 |
| Small (hiker) tent up to 5m2 | € 8,75 |
| Electricity | € 3,75 |
| Pet | € 4,30 |
| Mooring for small boat up to 5m2 | € 5,20 |
| Tourist tax per person per night | € 1,10 |
| Environmental cost per person per night | € 0,55 |
| Group rate per person (min. 20 persons incl. small tent) | € 7,35 |
| Preference booking (per stay) | € 5,00 |
| | |
| Example rates camping per night | |
| 2 adults, caravan and electricity | € 29,75 |
| 2 adults, 2 children, caravan and electricity | € 36,05 |
| 2 adults, small tent | € 19,75 |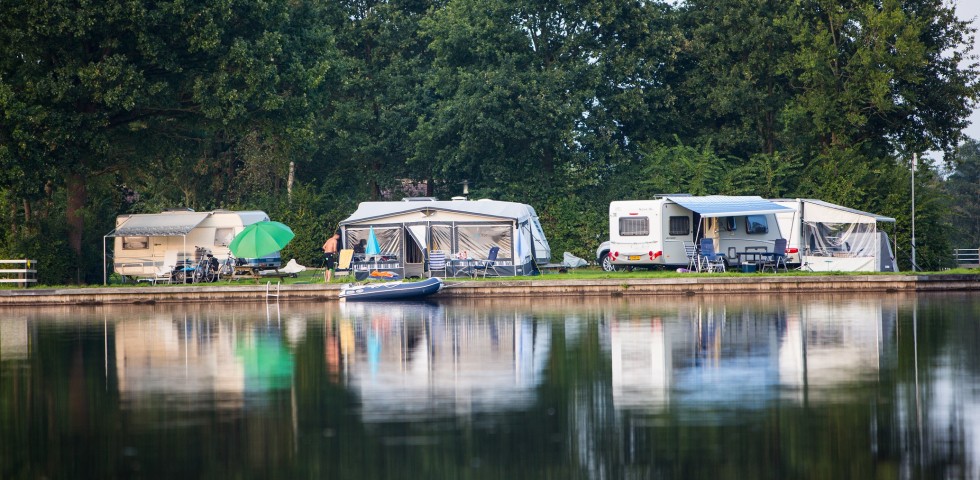 Unique campingspots next to the water
Are you looking for a specific location?
* Preferred booking. I can make a preferred booking when making a reservation. What does this mean?
If you prefer to reserve a certain accommodation number or camping pitch, for example because of its location, this can be fixed by means of a preferred booking. The contribution for this is € 5.00. The accommodation and / or camping pitch is then specifically reserved for you
Rates camping arrangements 2023
The below packages include 1 item of camping equipment, persons belonging to the same family and electricity (unless otherwise indicated)
Period
Rate
May package 1 week
Friday April 28th - Sunday May 7th
€ 240,95
Ascension Thursday / Whitsuntide package
Wednesday May 17th – Monday May 29th
€ 321,30
Special offer - camping in June (pet € 20,00)
Thursday June 1th - Friday June 30th
€ 267,75
Special offer per night
For 2 adults, camping equipment and electricity
Not valid during May holiday, Ascension, Pentecost, July and August
€ 19,00
Autumn package 1 month of camping
(pet € 20,00)
September or October
€ 267,75
All arrangement prices are excl. tourist tax & Environmental costs.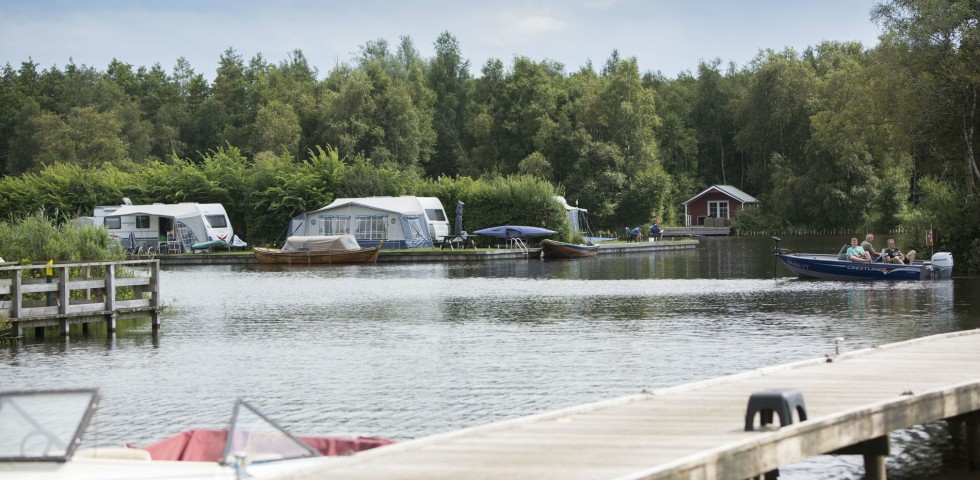 Cheap camping in the early and late season
Spend a cheap night at our beautiful ANWB campsite!
Recreatiecentrum de Kluft is a recognized ANWB campsite. In the early and late season, all our guests benefit from the discount rate! Even if you are not a member of the ANWB. The rate is automatically calculated when booking online.

Validity periods 2023:
♦ from 1 April till 28 April
♦ from 7 May till 17 May
♦ from 29 May till 1 July
♦ from 1 September till 30 October

Rate 2023:
You pay € 19,00 per night. The following items are included:
♦ 2 Persons ♦ Camping equipment ♦ Electricity (6 ampere)
The rate is excluding tourist tax & environmental costs at € 1,65 per person, per night.
Book here
Rates campsite seasonal places 2023
| | |
| --- | --- |
| | Rate |
| Seasonal place 01-04 till 30-09 | € 1.553,95 |
| Electricity connection | € 230,00 |
| Tourist tax | € 132,00 |
| Pet | € 53,00 |
| Seasonal mooring for boat up to 5 m. | € 240,00 |
| | |
| Early seasonal place 01-04 through 30-06 | € 720,20 |
| Electricity connection | € 120,00 |
| Toerist tax | € 66,00 |
| Pet | € 39,00 |
| Seasonal moorning for boat up to 5 m. | € 145,00 |
Rates winter storage
| | |
| --- | --- |
| | Rate |
| Outside winter storage for caravan | € 120,00 |
| Outside winter storage for boat | € 120,00 |