Groupaccomodation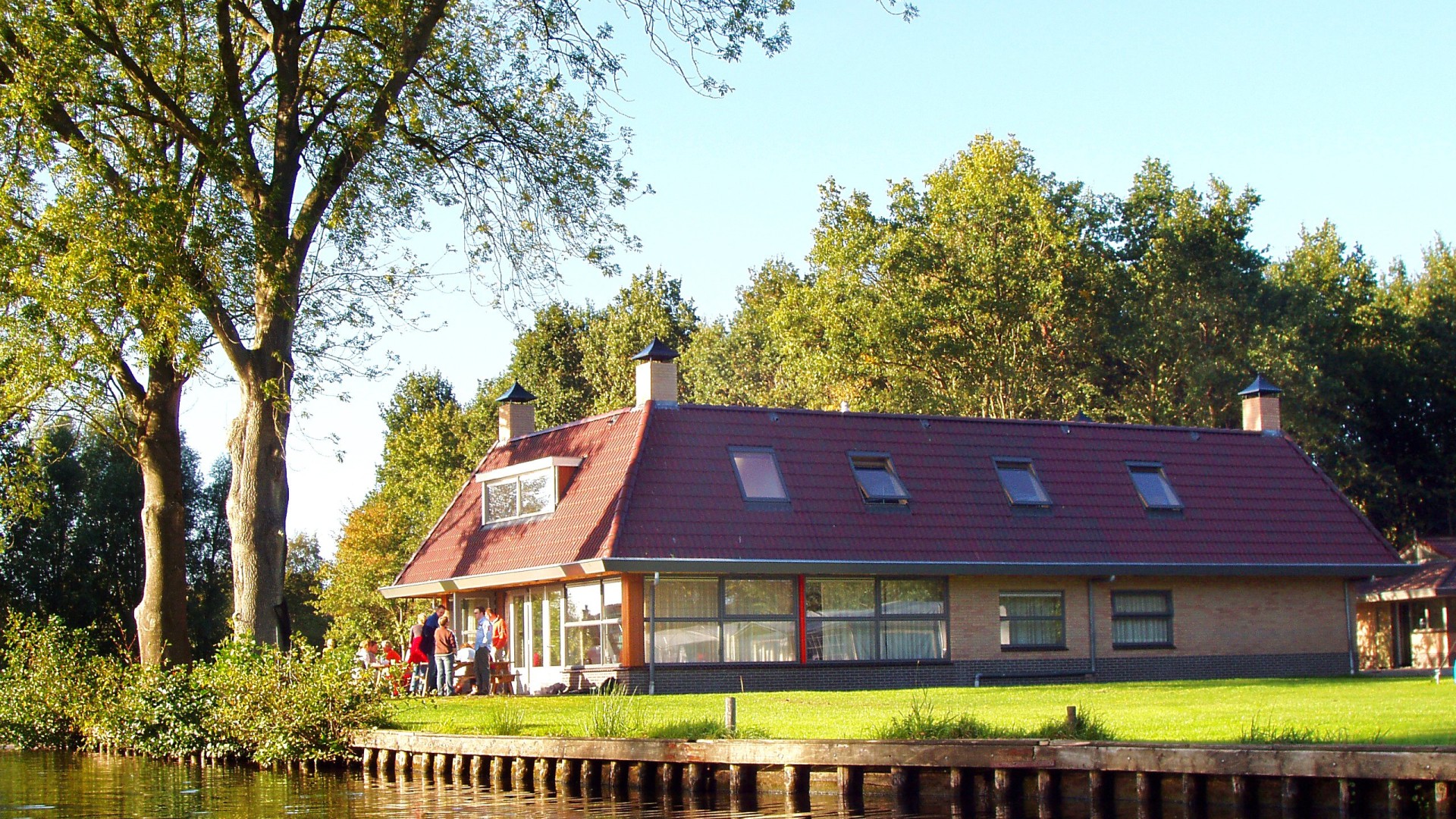 Groupaccomodation 'de Rietzanger'
Our group accommodation 'De Rietzanger' is located on the Kalenberger canal. A two-storey building, it is designed to accommodate 40 people. The ground floor has a bedroom with 4 beds, 4 showers and 4 toilets, a living-room area and an open kitchen. The upper floor has six bedrooms each with 6 beds in the form of 3 bunk beds. Pets are not allowed.
Facilities
Bedrooms
40 beds with mattress Duvets and pillows (bed linen required)
Kitchen
Refrigerator 562 liters and a freezer with 4 drawers
Dishwasher
5 burner gas cooker
Coffee machine (filters are available)
Combi microwave
Kettle
Livingroom
Television
CD and DVD player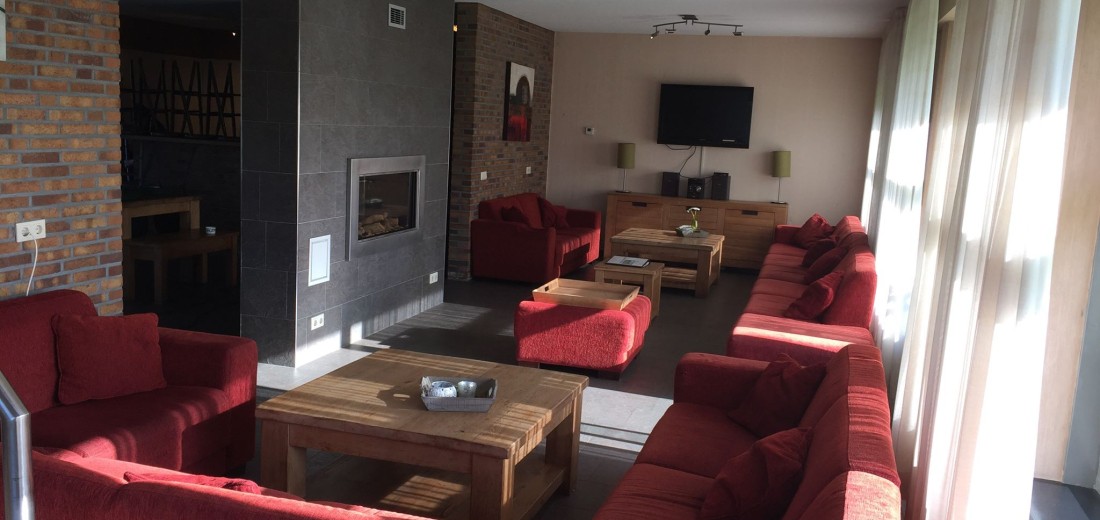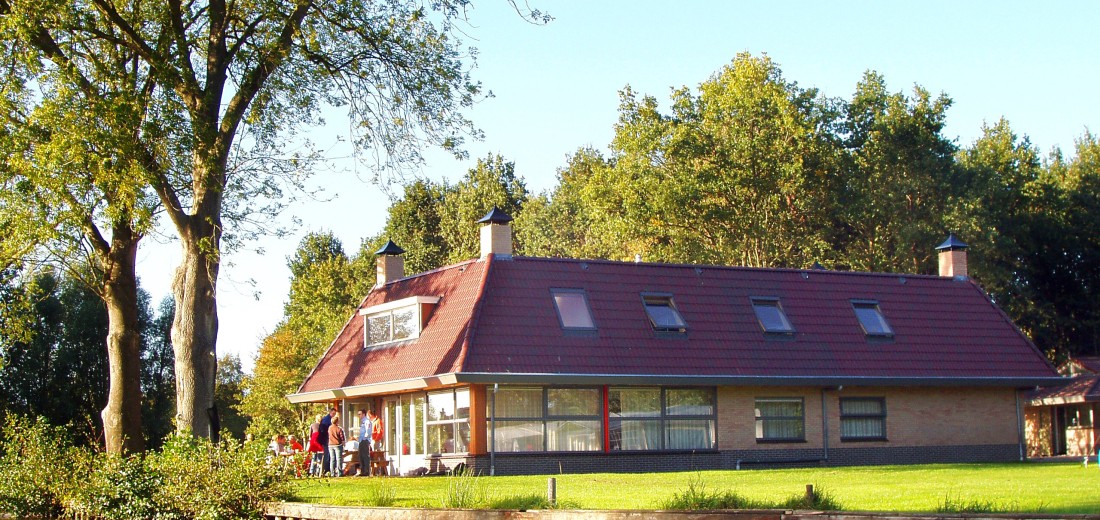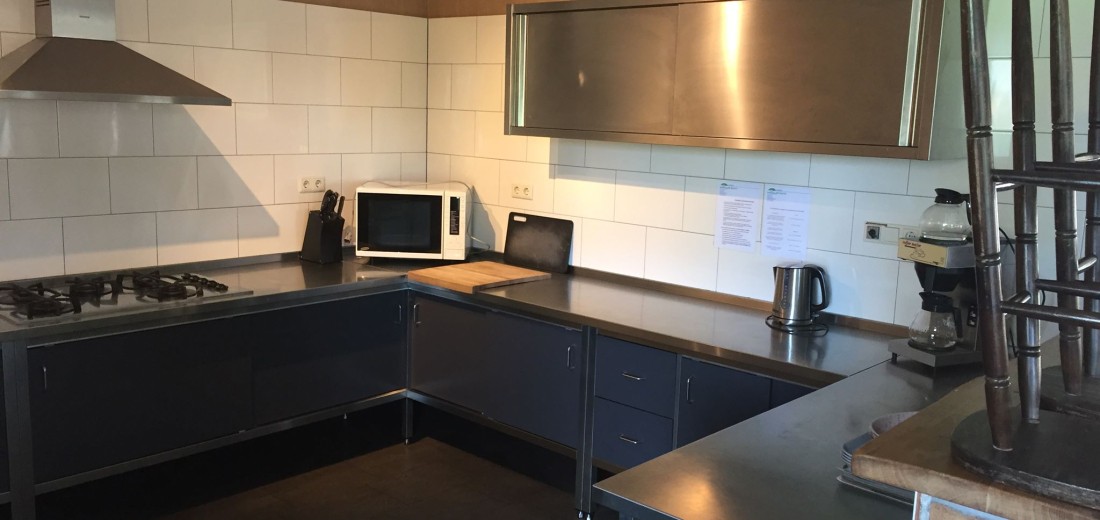 On arrival and departure you must report to the reception. You can visit the Weerribben group accommodation from 3 pm on the day of arrival. We charge cleaning costs for the final cleaning. You are expected to leave the group accommodation wipe-free and tidy. You must also leave the waste in the appropriate containers at the marina. We ask for a deposit in advance, which will be refunded to your account (after checking).