Tiny House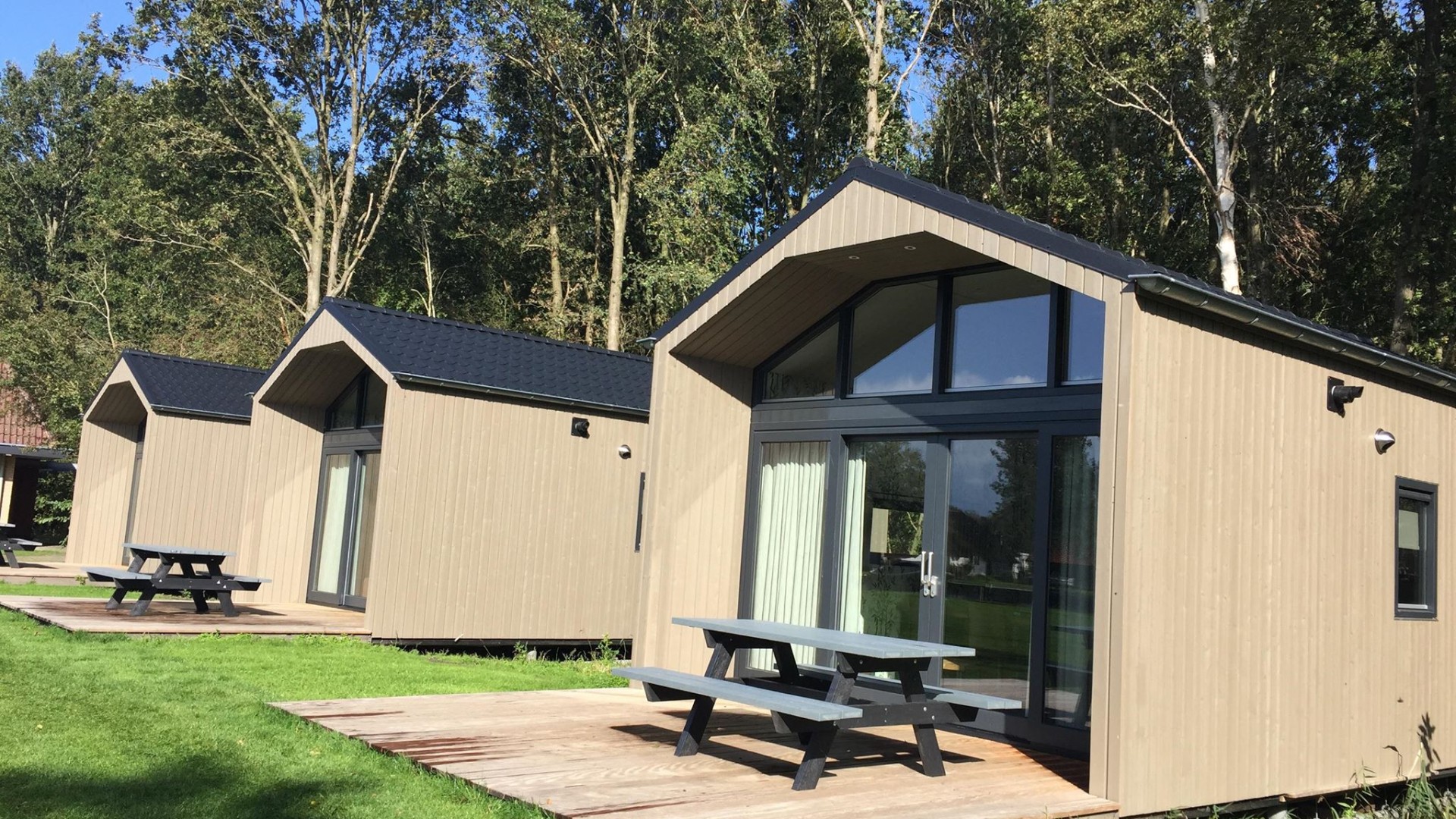 Tiny House
Since July 2019 you can come to us to rent a Tiny House, beautifully situated in the Weerribben-Wieden National Park. This unique and smartly furnished home is located at the yacht marina, next to the group accommodation and has a beautiful view of the Kalenbergergracht. A Tiny House offers sleeping accommodation for four to five people, possibly two adults and three children or four adults. The accommodation has its own shower and toilet, fully equipped kitchen with refrigerator and combination microwave and a comfortable living room with a cozy dining area. Pets are allowed in this accommodation. The glass facade, with a beautiful view of the Kalenbergergracht, makes staying in a Tiny House a unique experience. There are three Tiny Houses at Recreation Center de Kluft. Would you like to go out in winter? That is possible in a Tiny House!
Facilities
Bedrooms
Downstairs one double bed (two single beds)
Three single beds on the loft
Wardrobe
Kitchen
A four-burner gas stove
Fridge (no freezer compartment)
Coffee machine (filter)
Combi-Microwave
Fully furnished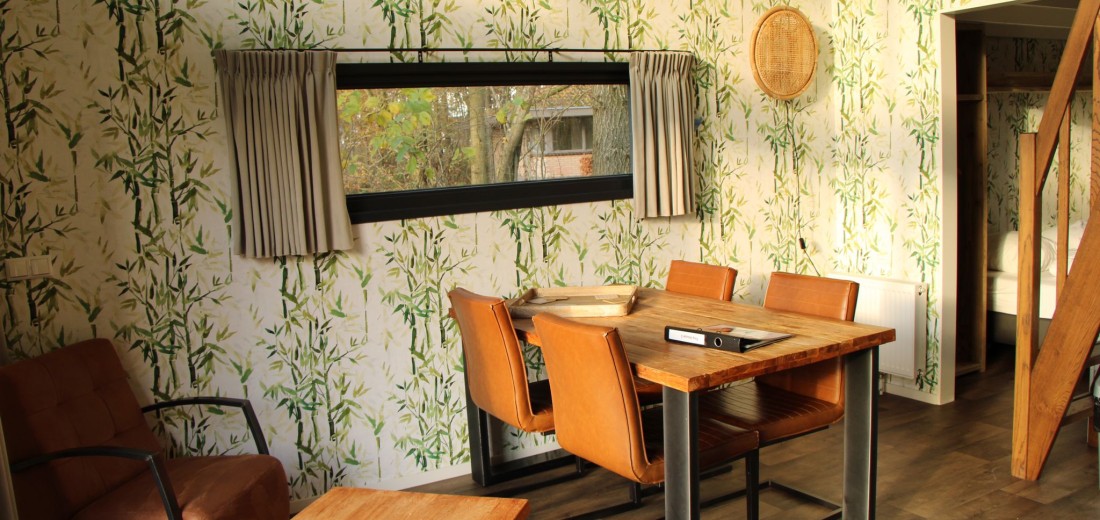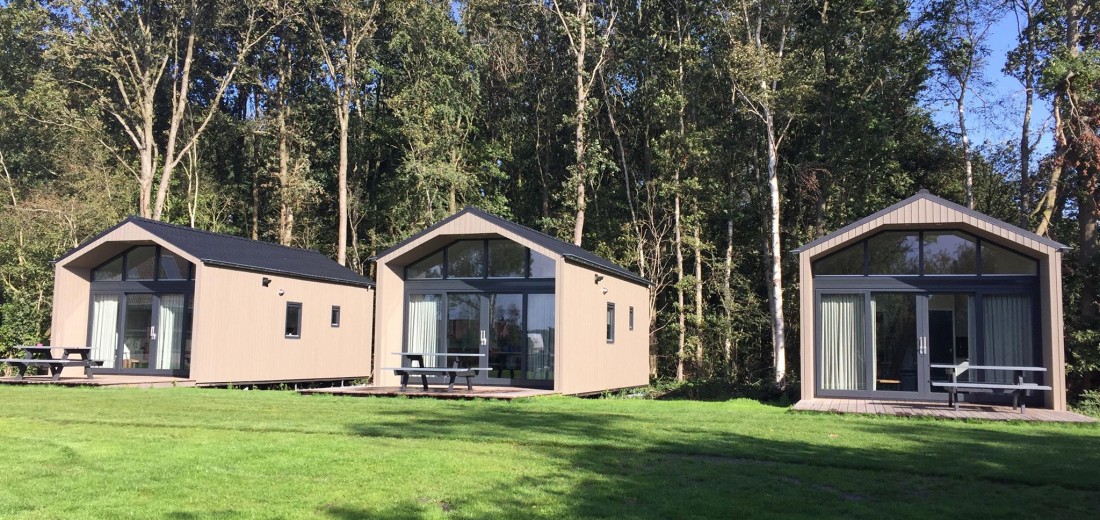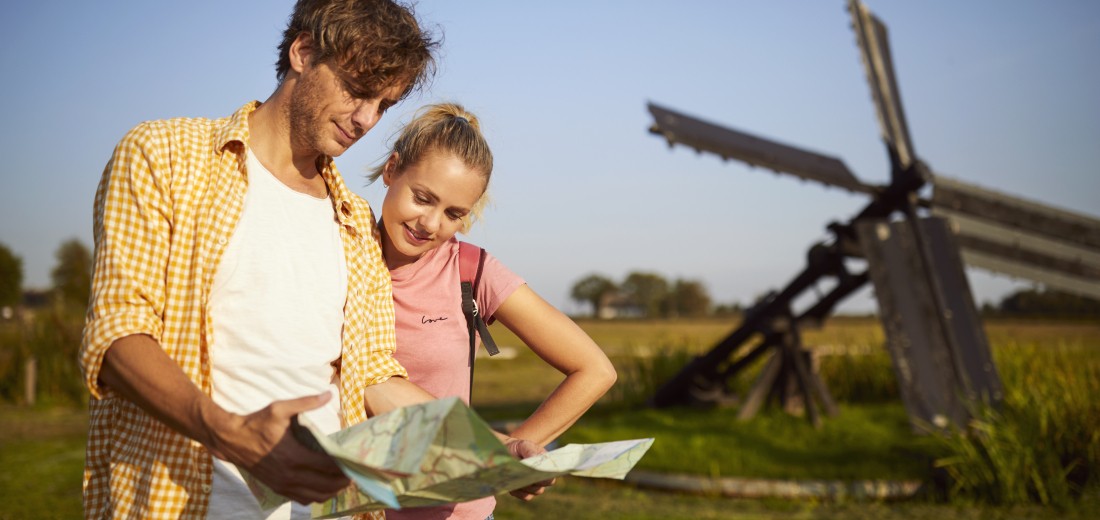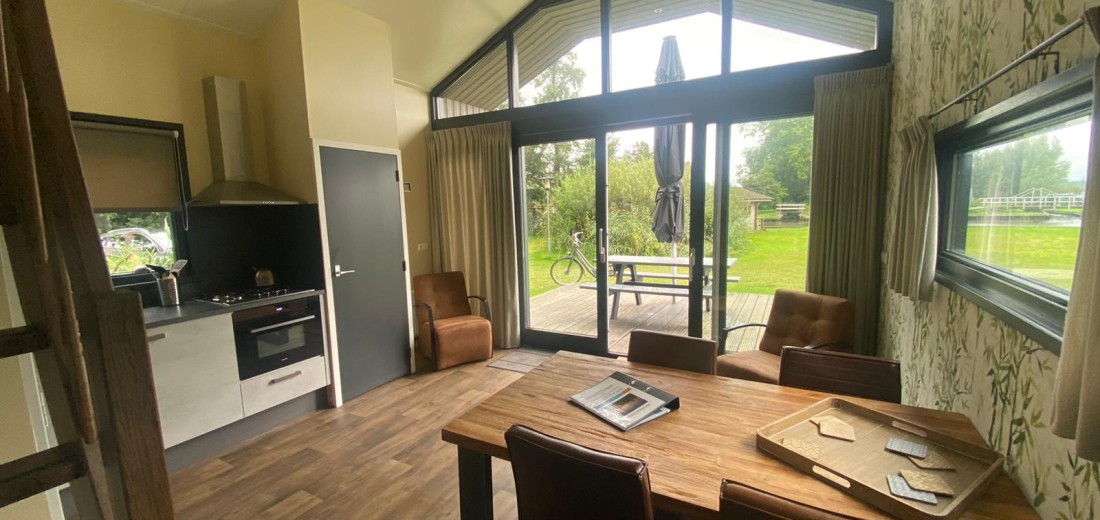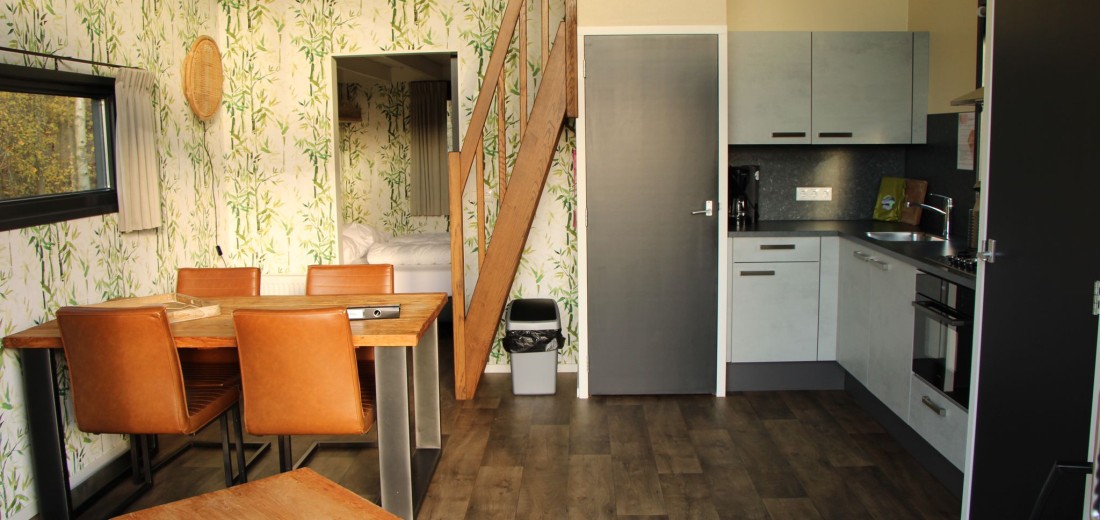 You can enter the Tiny House from 15.00 o'clock at the day of arrival. At the day of depature you must leave before 10.00 o'clock. You are expected to leave the Tiny House clean and tidy.
.